adapted from the 1918 comedy by Arnold Bennett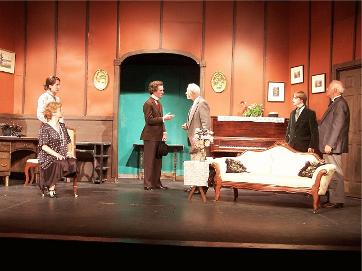 The fictional Samspon Straight appear in real life,
complicating the facts a little. July 2007

It is 1918 and the First World War
trudges wearily on. Suddenly, in
the midst of winter, comes a play
that dares to laugh — not only at
itself, but at the way life has
changed during the war, at the politicians who landed us in war, and even at the war itself.

We have only one short reference
to a play called The Title in the
Marks memorabilia, so we're not
quite sure that this is the same script, but it would be a daring one for them.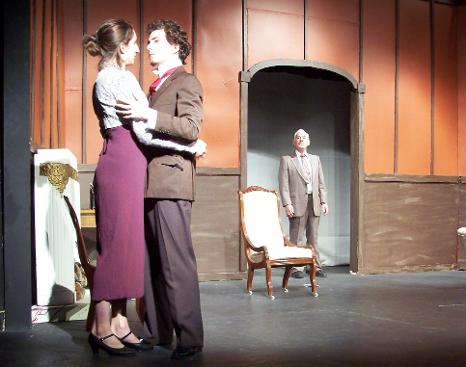 "I gather that you''ll stay to lunch."
Alexis Scott, Matt Cleary,David Parry
July 2007
Arthur Culver, a career civil servant, is offered a peerage – all he has to do is rubber stamp an ethically questionable deal. His decision is not helped by his "Bolshie" daughter who won't let him accept, his politically ambitious teenage son who threatens to join the Royal Flying Corps if he does, and his wife who sees nothing wrong with being called "My Lady".

Optional "specialty songs" (score included):
Let's All Go Down The Strand
Belgium Put The Kibosh On The Kaiser
Half A Pint Of Ale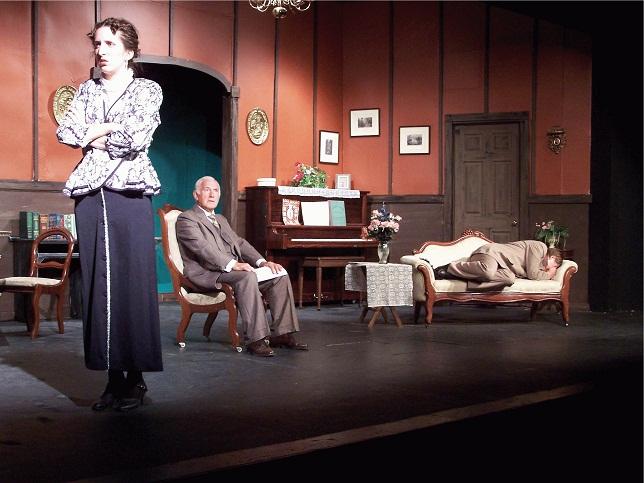 Familial Bliss
Alexis Scott, David Parry, Sean Jacklin. July 2007

3 acts

4 men / 3 women

1 int. set