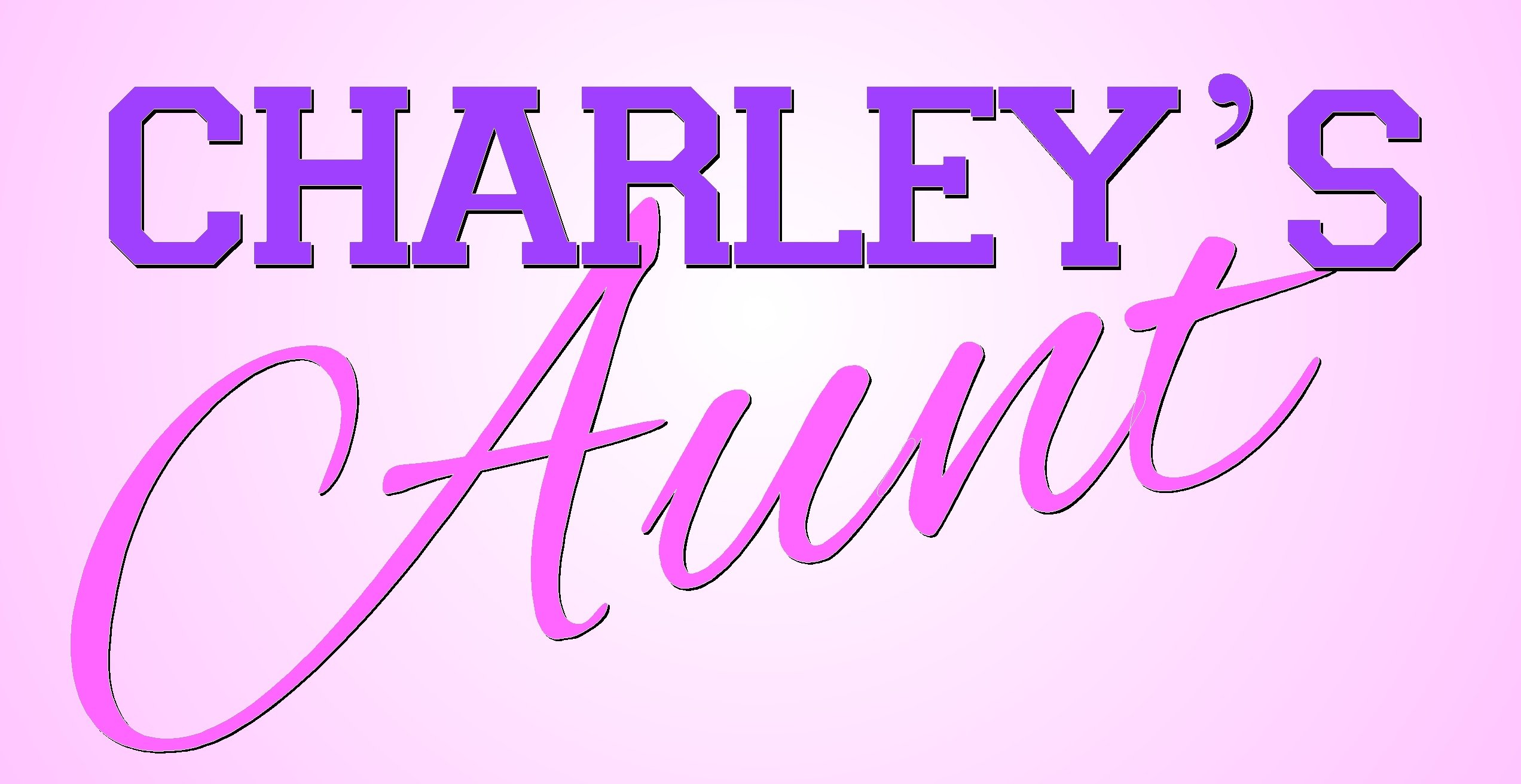 A farce in 2 acts after the original by Brandon Thomas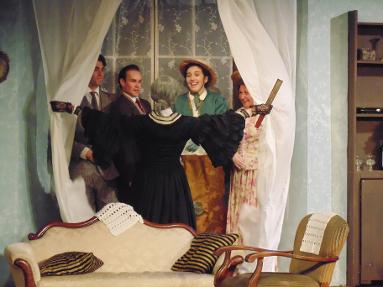 "Oh, my dears! Olly-olly-oxen free!"
Babbs rescues the young couples from hiding.
Brandon Thomas' 1892 farce is believed to have never been off the stage since its debut 126 years ago -- it has been performed somewhere in the world every day since then.

Unfortunately, it's getting pretty long in the tooth: it runs nearly three hours with two intermissions, in a world where 60 minutes is now considered a "full length" play.
This new version cuts 45 pages, a full act, and over an hour out of the run time -- without losing a bit of the fun and serious silliness.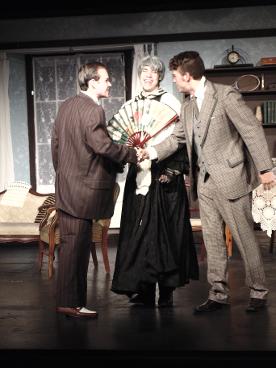 "Splendid!"
Jack and Charley make their plans -- without Babbs knowing he is the
centre of them.
Jack and his chum Charley are in love with Kitty and Amy. They want to propose to the girls before it's too late so, when Charley's rich aunt from Brazil (where the nuts come from) announces a visit, it's the perfect opportunity. But when Donna Lucia D'Alvadorez can't make it after all, they grab young Lord Fancourt Babberly to be Charley's Aunt. The fun, the door slamming and the mistaken identities start from there.
A jolly romp in just 95 minutes!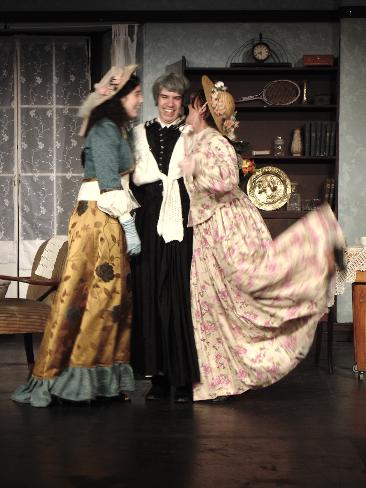 "They want me to be an angel!"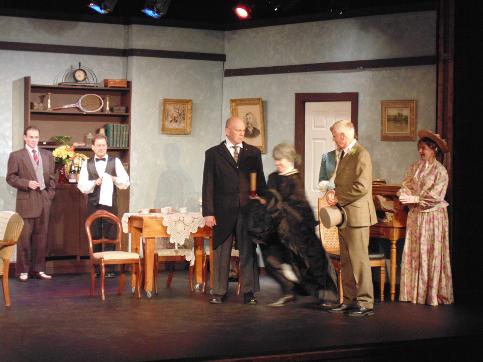 "Gentlemen, don't fight. There's plenty to go around. Catch me if you can!" Babbs leads the older men on a merry chase.

Jack Chesney's rooms at St. Olde's College, Oxford. One fine day in 1892.

ACT I
Around noon

ACT II
A couple of hours later.

95 minutes, including one 15 minute intermission
4 women / 6 men / 1 int. set