Before there was a Bard of Avon, there was a man named

From the play "Shakespeare"

by
H. F. Rubinstein And Clifford Bax

(Now in the public domain)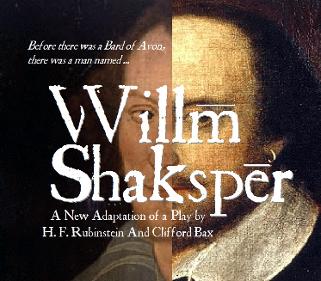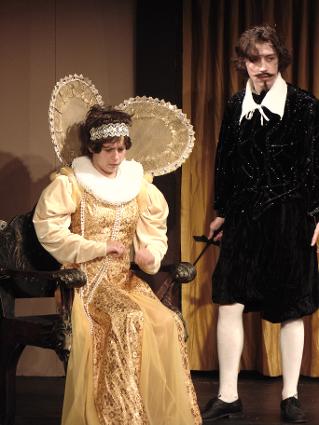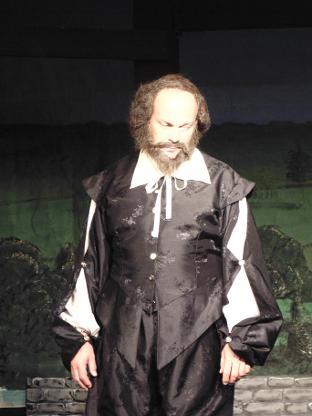 CHARACTERS
PHILIP HENSLOWE, pawnbroker and theatrical adventurer. Aged 42.
CHRISTOPHER MARLOWE, the playwright, aged 28.
A POOR MAN, bringing old clothes to Henslowe's store.
JOAN HENSLOWE, stepdaughter of Henslowe. A vivacious young woman. (Birth unknown)
EDWARD ALLEYNE, the actor, aged 26.
WILLIAM SHAKESPEARE, actor and playwright, aged 27, 32, 38, 43, 51.
THE DARK LADY of the sonnets, (BESS), a maid-of-honour to Queen Elizabeth I. (20s.)
W. H. (PROTEUS), possibly Henry Wriothesley, Earl of Southampton. Late 20s.
WILL KEMP, clown and singer. 40s.
STAGE-KEEPER, the "door-man" of the Globe Playhouse. 60s or later.
RICHARD BURBAGE, the actor. Aged 33, 37 and 41.
RICHARD ROBINSON, the Queen in "Hamlet." A young actor – 15 or so.
MADAME MONTJOY, an Huguenot refugee, middle-aged.
BEN JONSON, the poet, aged 35.
JUDITH, Shakespeare's daughter, aged 24 and 31.
THOMAS QUINEY, son of a neighbour of Shakespeare and husband to Judith, aged 27.
FRANCIS COLLINS, a solicitor from Warwick, mid-40s.
ANNE SHAKESPEARE, Will's wife, aged 59.
A POET – possibly Thomas Middleton (generally accepted as the author of The Puritan). 20.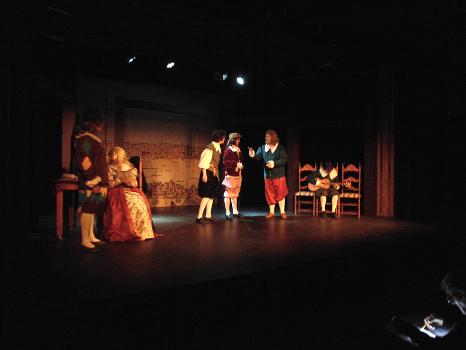 Of the six known
William Shakespeare
signatures,
only one is actually written "William Shakespeare".

Three are written in an odd, cramped, stilted manner,
sort of: Willm Shaksper.
These odd signatures have led "historians" to speculate that: a) Shakespeare was illiterate; b) Shakespeare was too ill to sign his name; c) Shakespeare never existed; and even d) Shakespeare was actually just about any other human being, living or not, in England (or not) at the time (give or take six centuries.)
In fact, these odd signatures were scriveners' shorthand -- place-holders for Shakespeare's signature written by professional scribes, and there was nothing odd about them at the time.
However, it makes a cool title.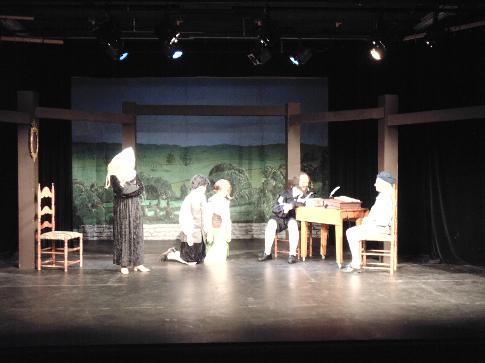 When Rubinstein and Bax wrote Shakespeare in the late 19-teens, their speculative drama was based on what was known at the time (about five facts) and on what they conjectured from that. The wealth of information we now have about The Bard overwhelms what was available a century ago,
yet there is still room for conjecture.
This new play (more than just an adaptation, but not an all-new script) tries to marry what we now know about Will with Bax and Rubinstein's conjecture and place Willm Shaksper in historical context --
and in the emotional context of his day.
It is fiction -- but it might be true.
(And by the by, it's just pronounced William Shakespeare.)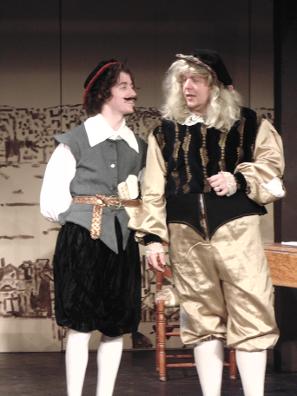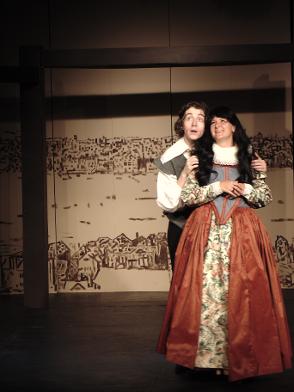 2 acts; 100 minutes plus intermission
5 male/ 2 female; unit set with moveable pieces; some recorded or live music
POSSIBLE DOUBLING OF CHARACTERS
EPISODE 1 EPISODE 2 EPISODE 3 EPISODE 4 EPISODE 5
HENSLOWE
-----------------
STAGEKEEPER
OLDER WILL
OLDER WILL
MARLOWE
KEMP
KEMP
JONSON
QUINEY
A POOR MAN
BURBAGE
BURBAGE
BURBAGE
-------------------
JOAN
-----------------
ROBINSON
MONTJOY
ANNE
ALLEYNE
W. H.
W. H.
-----------------
COLLINS
YOUNG WILL
YOUNG WILL
YOUNG WILL
-----------------
POET
DARK LADY
DARK LADY
DARK LADY
JUDITH
JUDITH
NOTE: This play can be performed by 5 men and 2 women.
The episodes take place in London, 1592, 1596, 1602, 1608 and Stratford, 1616