A joyous, whimsical and just a
leetle
-bit-cynical look at small-town politics.
The tiny community of Pompeii (pronounced POMP-ee), Ontario, slowly being
buried by the onrush of progress, is struggling to stay alive and to throw off the
lethargy of a century. How they go about it is hysterically funny, wonderfully
tuneful and oh, so true.
It features a barbershop trio (that's right,
"
trio
"
), a cow, a "
wonderful potpourri of
ragtime and blues
" (Kingston This Week) and the inspired madness of "Culture
Night". If Pompeii rings a bell with you, this show is sure to be a hit in your town.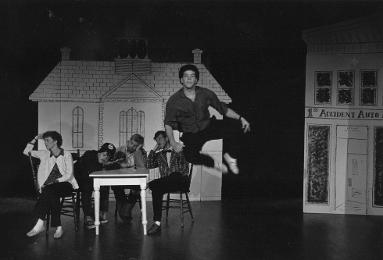 "I Wanna Go Walkin' With You"
Premiere production 1989

Premiered by Perth Summer Theatre in 1989, Death & Taxes was entirely re-written, re-arranged and re-orchestrated for the Perth 200 celebrations in 2016. With new songs, a tighter and funnier book and a swing-band in the pit, it's the same entertaining show from the 1980s, but bigger and better!
And, it's in COLOUR, now!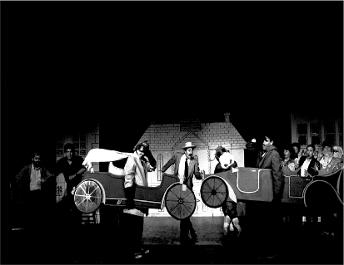 ""The Day The Bloom Fell Off The Rose"
Premiere production, July 1989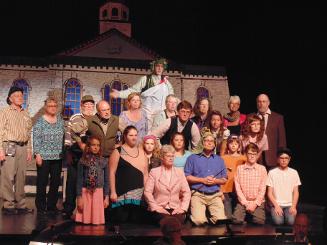 "That Tax"
Revised version, October 2016

"I loved, loved, loved every moment, every note and every word of it!"
M.K. Perth, Ontario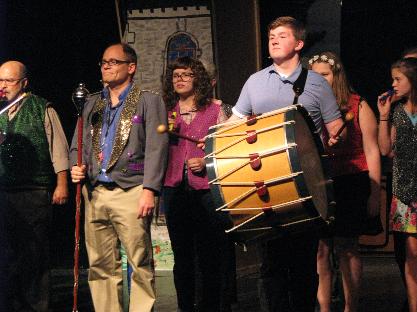 This show has everything: there's even a marching band!
October 2016

Act One

My Heart Belongs Right Here
Ain't Goin' Back Home
Sunny Day
The Council Rag
Whilin' Away The Time
Politics
Not A Lot To Do In Pompeii
That Tax
Act Two

The Hometown March
The Day The Bloom Fell Off The Rose
I Wanna Go Walkin' With You
Ain't That Just Like A Man?
Culture Night
Love Only Rhymes With 5 Other Words
Business Never Looked So Good
Finale (My Heart Belongs, reprise)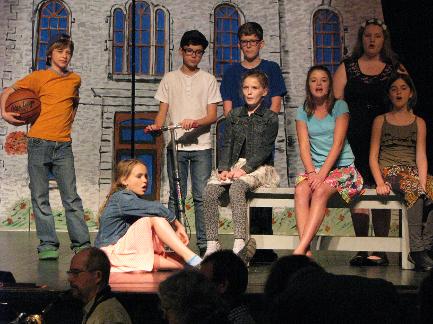 "Not a lot to do in Pompeii"
The youth of the town get their say in a new song written especially for them. October 2016


"If you crossed (Thornton Wilder's) Our Town with a vaudeville revue, throwing in a heaping helping of Sunshine Sketches Of A Little Town, you might be lucky enough to come up with something as charming as Death & Taxes." Ottawa Citizen
2 acts; 130 minutes plus intermission
6 male/6 female/chorus as desired
unit set with additions
piano or 9 piece orchestra
(piano/bass/percussion/trombone/trumpet/clarinet/alto sax/tenor sax/baritone sax)