A musical fantasy written with and based on a play by Dan Black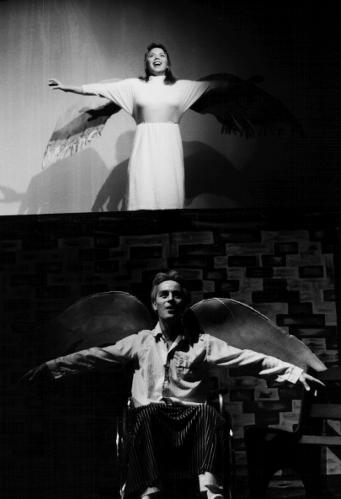 Alix Goulet as Lily and
Ted Marshall as Howard
(Perth Summer Theatre 1987)

A poetic, "modern" musical of dreams and ambitions and hopes soaring high.

All his life, Howard Winston has wanted to fly as the birds do. Now, he is old and alone and waiting to fly one last time.

A powerful drama in an absurdist vein, it is both a look at the need for dreams and ambitions and, at times, a scathing indictment of our treatment of the aged.

The show uses electronic instruments to create an unusual and memorable score.

A unique and unforgettable evening at theatre.

Musical Numbers

Lily Says
The Real World
Born On Wings
The Way of the World
I Don't Understand Him
Quartet
Watch Me Now
He's An Old Man
Howard, It's Beautiful Here
Fire In The Sky
Easy Come; Easy Go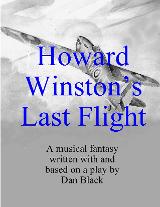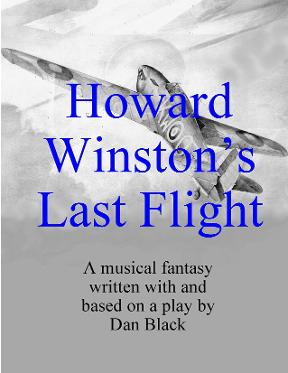 2 acts; approx. 110 minutes plus intermission
3 male/ 3 female/ 1 boy
1 ext. set

scored for electronics (multiple synthesizers) (CD available)