In any place, in any society, he will always be
THE ADMIRABLE CRICHTON

Adapted from the play

by
J.M. Barrie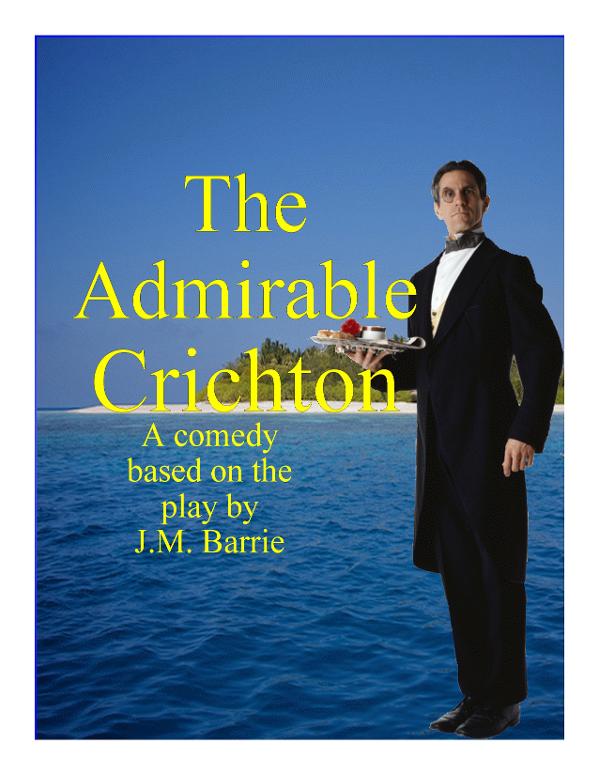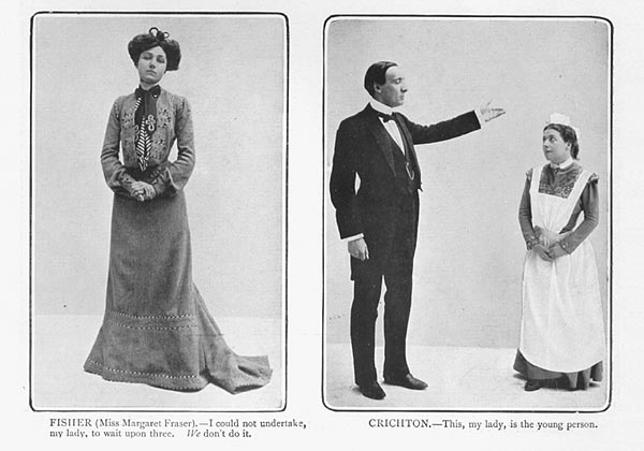 THE CHARACTERS
LORD LOAM, a peer of the Realm, 50+
LADY MARY, his eldest daughter, 22
LADY CATHERINE, his second daughter, 20
LADY AGATHA, his third daughter, 18
CRICHTON, an impeccable butler, 30+
TWEENY, a young between-stairs maid, 18-20
Hon. ERNEST WOOLSEY, an impeccable upper-crust young gentleman, 25
The Rev. TREHERNE, a young clergyman, 27
20.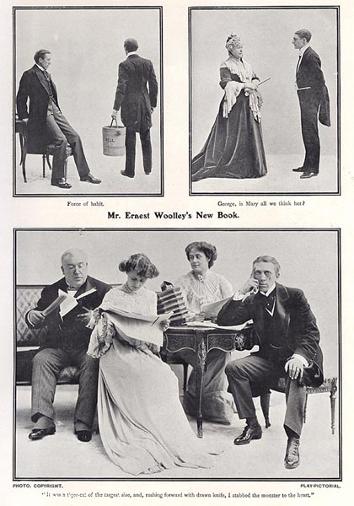 J.M. Barrie's admirable play has long been admired.
It has only one drawback: it's unstageable.
Even with a fully professional crew and the expertise and equipment available to the West End theatre industry of the time, the scene changes were taking up to an hour -- each!
Those who stayed for the opening found it to be engaging, funny and thought provoking. Too bad about the scene changes, though.
This new adaptation reduces the play from 3 long acts to 2 fast ones.
Set changes are reduced to 1 in-act and 1 during intermission.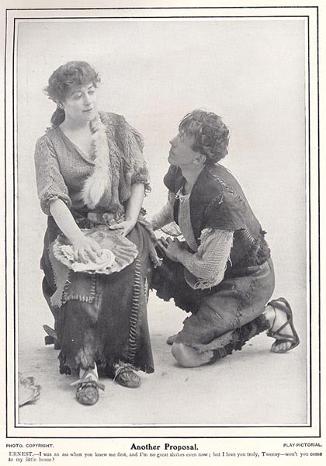 Crichton is the perfect butler.
Even when in service to a peer of the realm who insists on having
"Equality Day" once a month, no one can fault Crichton on his impeccable sense of social position and propriety.
But when servants, masters, family and hangers-on find themselves washed up on a desert shore, only one man can lead them and ensure their survival.
Slowly, inevitably, a topsy-turvy new society develops on the island --
one headed by none other than The Guv.
And, of course, romance blossoms.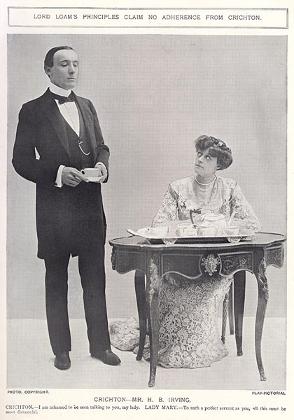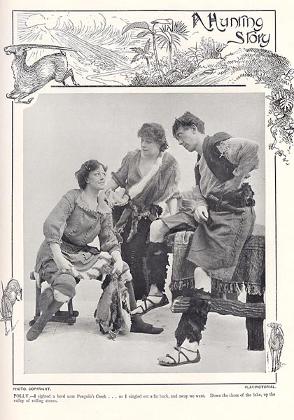 THE SETTING
About 1902 to 1905
ACT I. AT LOAM HOUSE, MAYFAIR, LONDON
ACT II. THE ISLAND, somewhere out there
INTERMISSION
ACT III. THE HAPPY HOME, the same as ACT II, but much improved
The play should run approximately 95 minutes plus 1 intermission.
2 interior, 1 exterior sets