The Diaries of Adam & Eve
A musical by David Jacklin
inspired by stories by Mark Twain
AUDIO FILES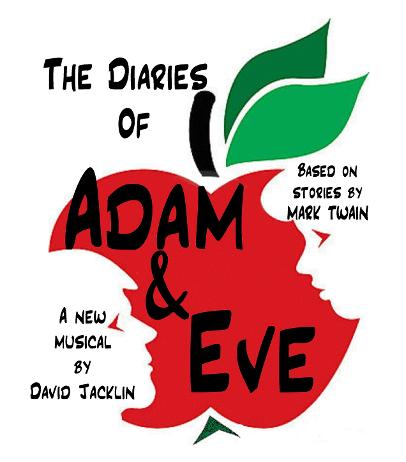 A note about the music:
The vocals in these files are sung by a computer! (Actually, it's all digital.)

I've found this treatment much better for following along with the book
than simply having an instrumental sound for the vocal lines.
BUT: They can sound pretty weird (I mean, it's a robot, after all).
Double note: a few of the sung words don't agree with the book or score -- changes happen fast.
Triple note: Nos. 2, 11 and 17 are now with actual humans singing them.
Be sure you've downloaded or at least opened
the book or a score first!
Only the principle numbers are included here; no underscore or transition music.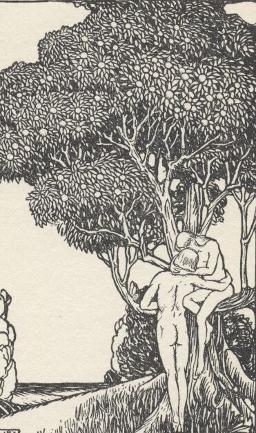 Adam & Eve at The Tree, original 1904 illustration
No 2 An Experiment October 2020.mp3
No 3 The Day Before Yesterday.mp3
No 4 That's Not What It's Not.mp3
No 7 Such A Lonely Creature.mp3
No 11 The Garden Is A Dream October 2020.mp3
No 12 Been There Named That.mp3
No 15 Am I My Brother's Keeper.mp3
No 16 The Generations of Adam October 2020.mp3
No 18 Wherever She Was.mp3