A comedy adapted from the play by Edward Salisbury Field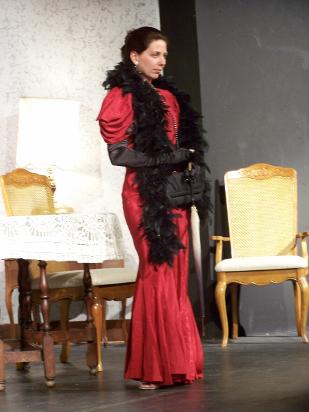 The return of Rosalie
Laurie Reesor, August 2005

Wedding Bells ran for nearly two
hundred performances on Broadway in
1919/20 and eventually took Edward Salisbury Field to Hollywood as a writer.

The son of famed painter/architect Erastus Salisbury Field, his wife Anita Loos wrote the book for Gentlemen Prefer Blondes,
among other things.

We think that Wedding Bells is great fun, even today. It's fast, surprising, a little bit sexy and simply an all round romp.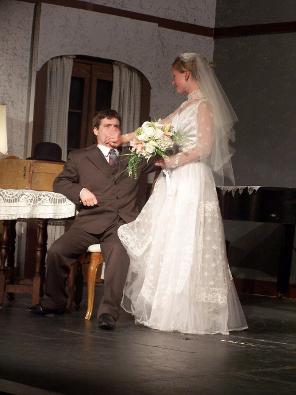 Don't talk!
Adam Reid and Tegan Healey, August 2005

Reggie is about to marry the lovely but somewhat shrill Marcia when his all-but-forgotten first wife, Rosalie, appears, all feathers, furs and fashion.

She calmly and methodically tears Reggie's
life apart and puts it back together the way it should be.
Lots of fun, with great supporting characters and a dog!
Set between the end of World War I and the onset of the Roaring '20s, it's a unique costumer.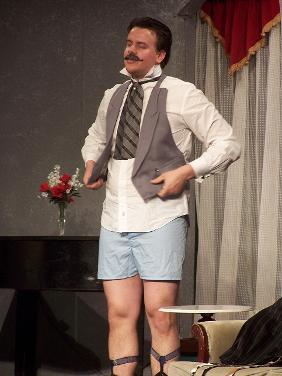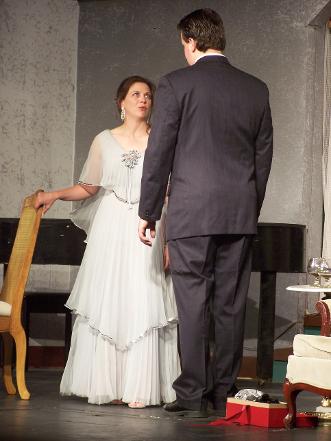 I never married anyone but you, Reggie.
Laurie Reesor, Ron Cousens, August 2005

Optional specialty songs (score included):
At The Million Dollar Tango Ball
Just For Tonight
Tomorrow Morning

3 acts

4 male / 4 female / 1 small dog

1 int. set